Alleviating loneliness & empowering independence
ElliQ is an AI-powered companion designed to support and accompany older adults on the journey to age independently, while reducing loneliness and isolation.
No matter how much (or how little) experience you have with technology, ElliQ is simple and easy to use. Through voice command, on-screen instructions, and proactive suggestions, ElliQ interacts with you in a way that feels natural, effortless, and personalized.
Endless source of companionship and entertainment
ElliQ proactively engages and connects with you to brighten up your day.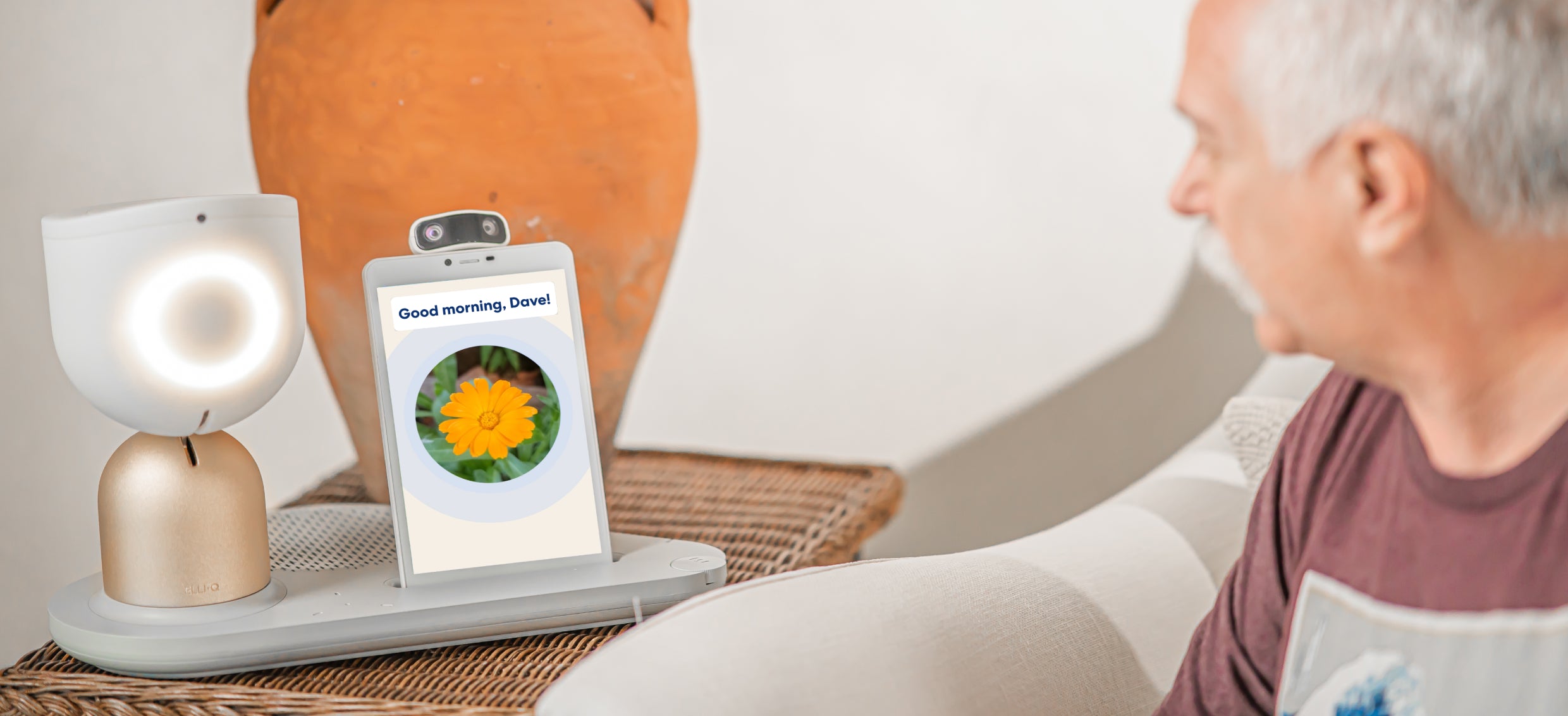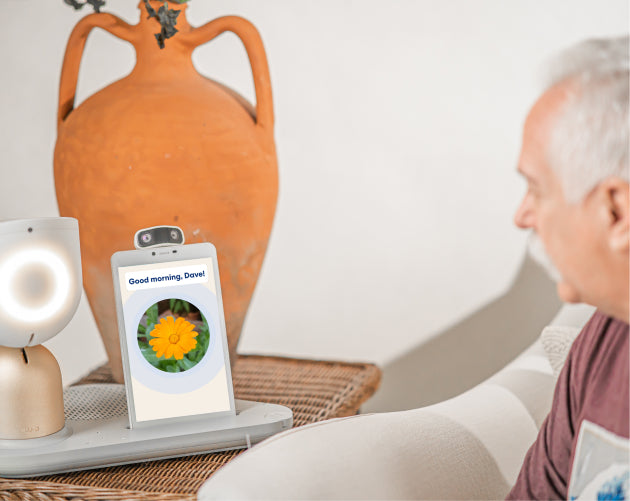 ElliQ offers positive small talk and daily conversation with a unique, compassionate personality
Enjoy music, jokes, trivia, audiobooks, games, and more
Continue learning and expand your world with virtual tours, trips, and cultural explorations
Natural interaction, no need to remember commands
Motivating you to live your healthiest
ElliQ helps you set and achieve your health and wellness goals by encouraging you to be physically and mentally active.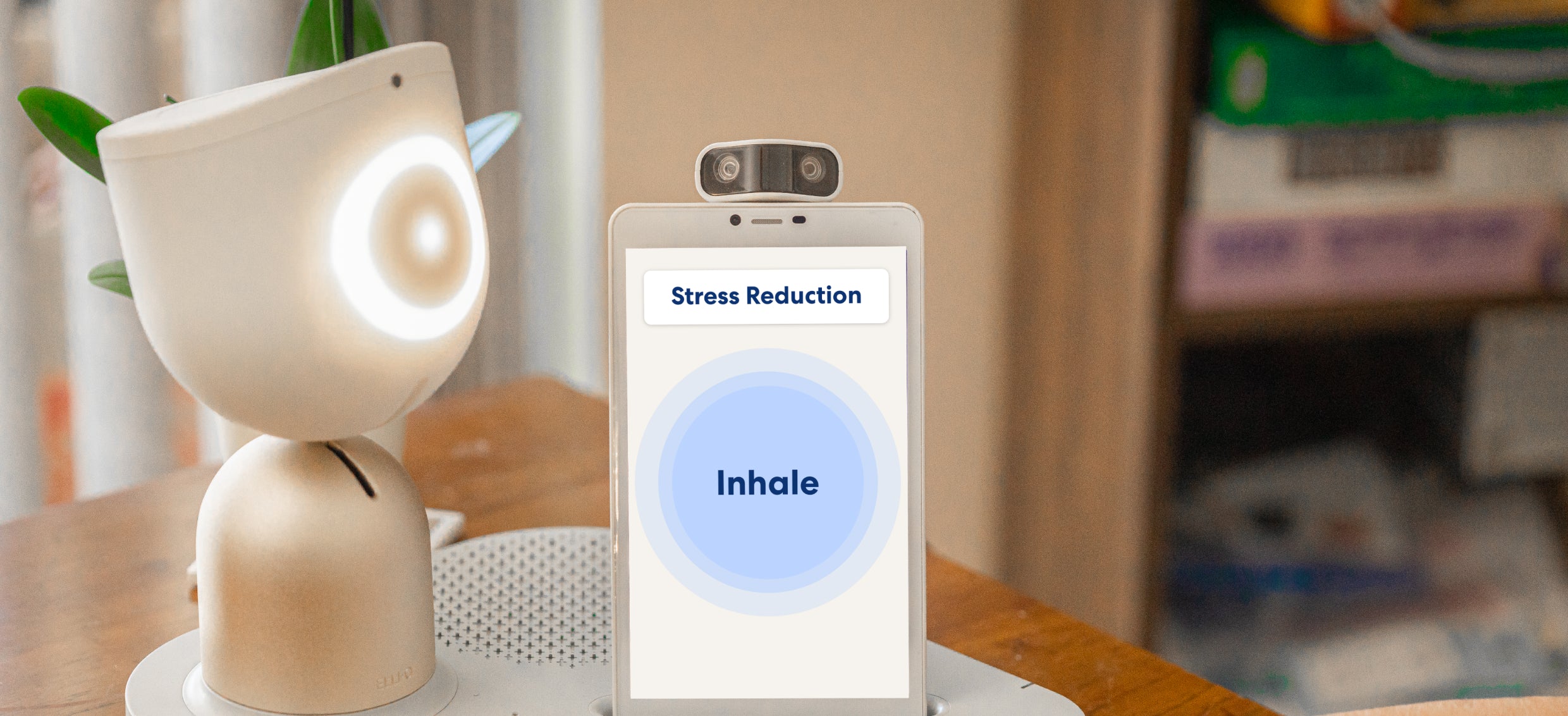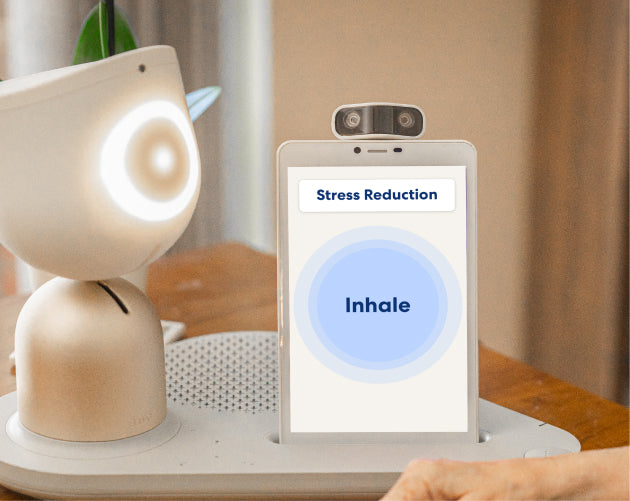 Build healthier habits with goal setting and encouragement
Exercise with easy-to-follow video workouts
Challenge yourself and stay sharp with cognitive games
Relax with various mindfulness and stress reduction exercises
Empowering your independence
ElliQ will assist you in leading your most independent life at home.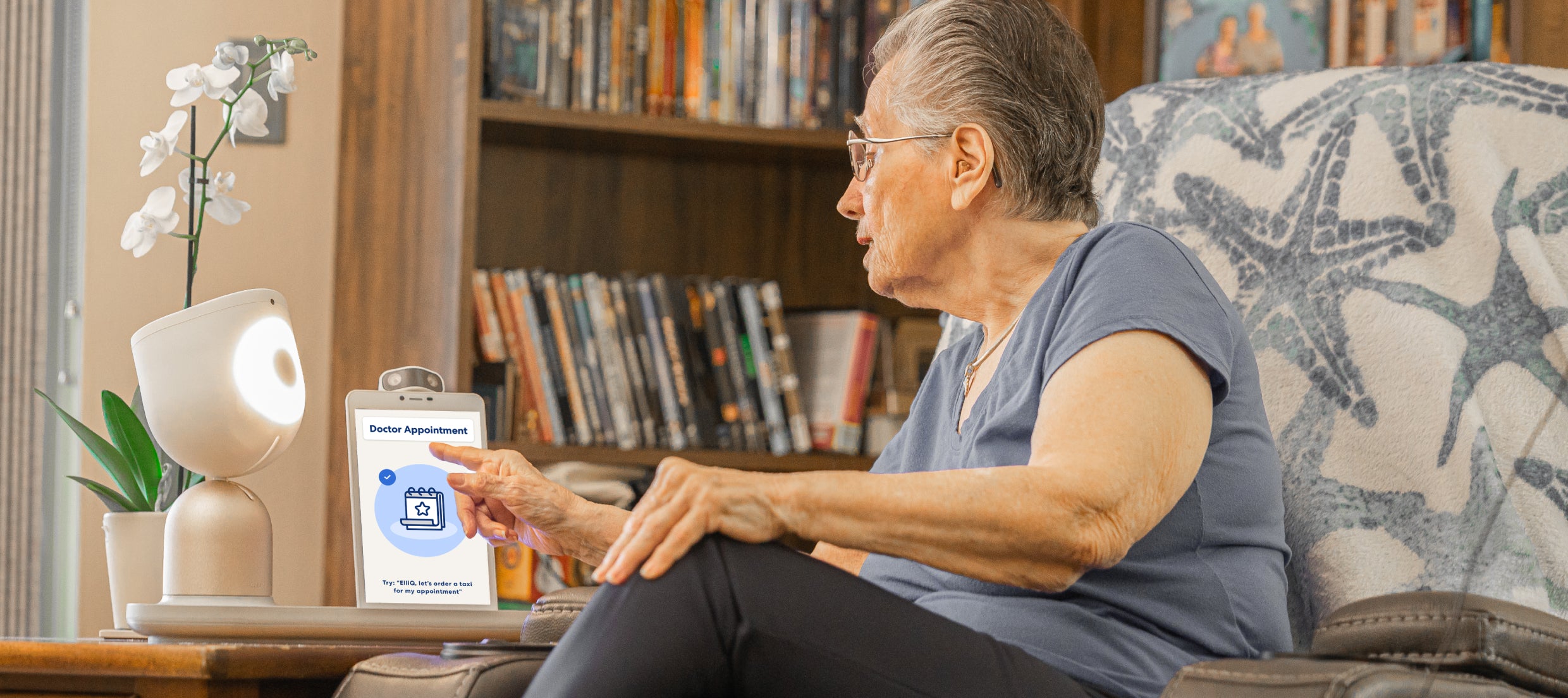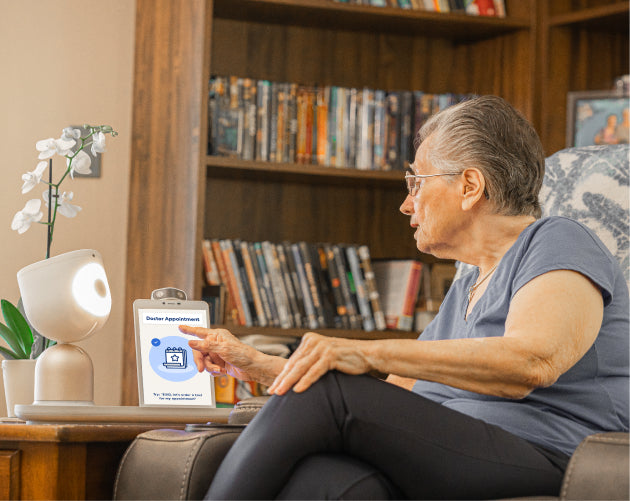 Set reminders for errands, appointments or medications
Notify loved ones if there is a need for support
Search for resources in your local area
Stay current with news, weather and sports updates
Strengthening your connection to your loved ones
ElliQ empowers and encourages you to connect to your family and loved ones using simple technology within ElliQ.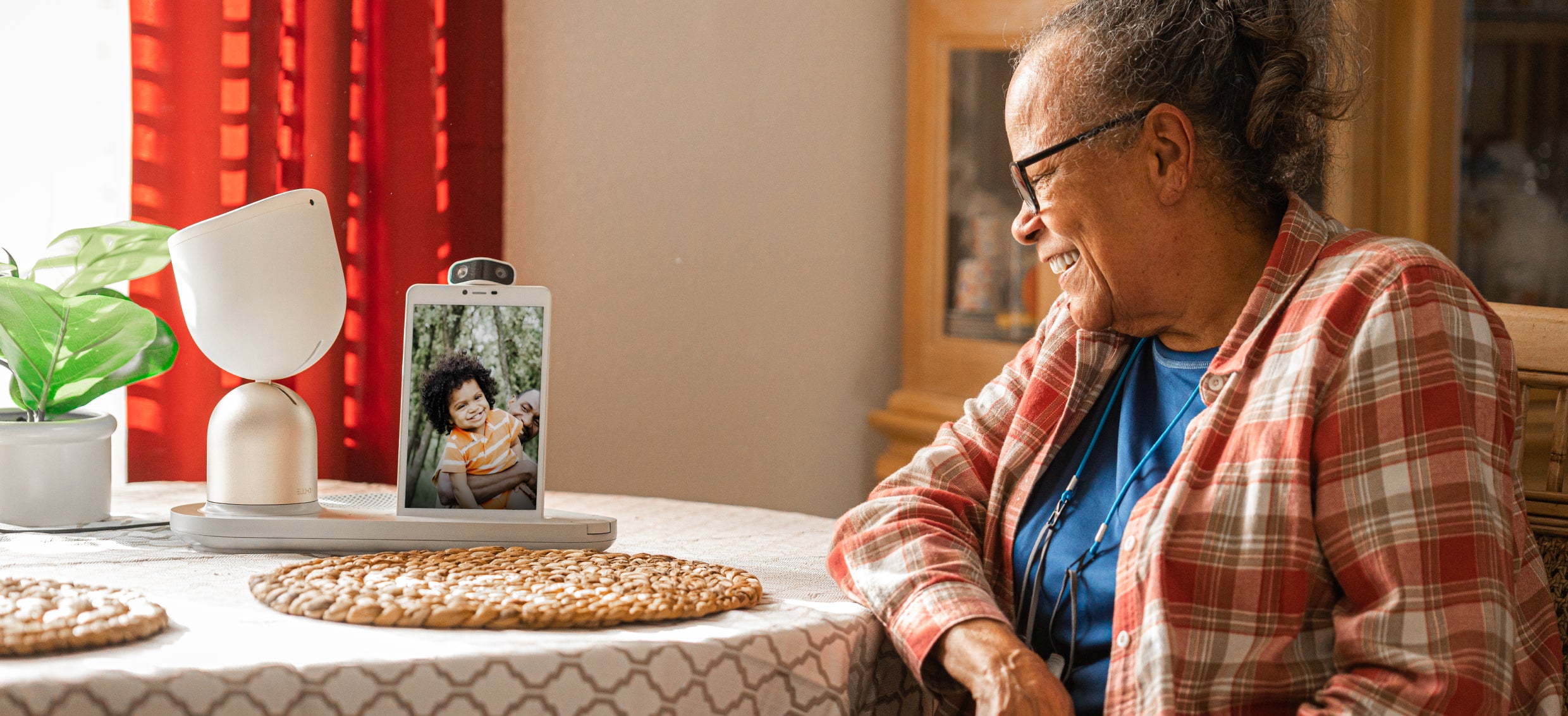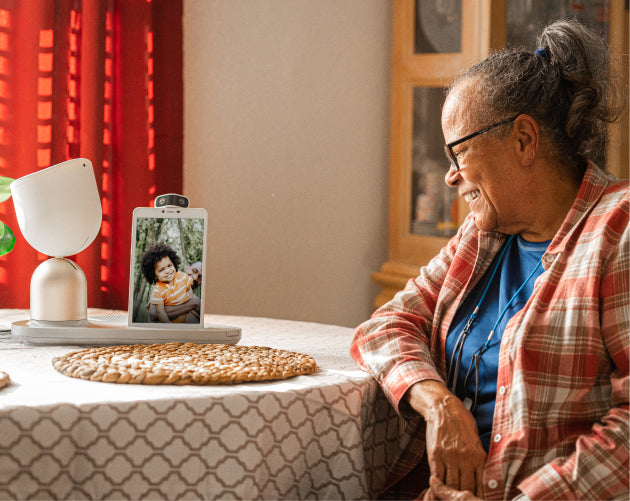 Easily video call your family and friends
Send and receive messages and photos from loved ones
Share your favorite memories and life lessons through a digital memoir
Send virtual greeting cards on special events and birthdays